Map Staropacké hory I.
Map basic data
Scale
1:10000
Equidistance
5.0m
Sport
Foot-O
Type
ISOM (foot-O)
Year
1998
Publisher
SK LOB Nová Paka
Filing number
980616Z
Map admin
ing.Jan Prášil, Přátelství 519, 50605 Jičín
Club
NPA - SK LOB Nová Paka
Printed in
QQ Typograf studio Mostek
Based on
ZM05
Locality
Stará Paka (Nová Paka 3sz)
Area size
6.7 km2
Print technique
CMYK
Drawing technique
OCAD 6
Entry created by
archiv ČSOS
Archive
aaa2
ID/status
2836 / archived
Obrys mapy
Map preview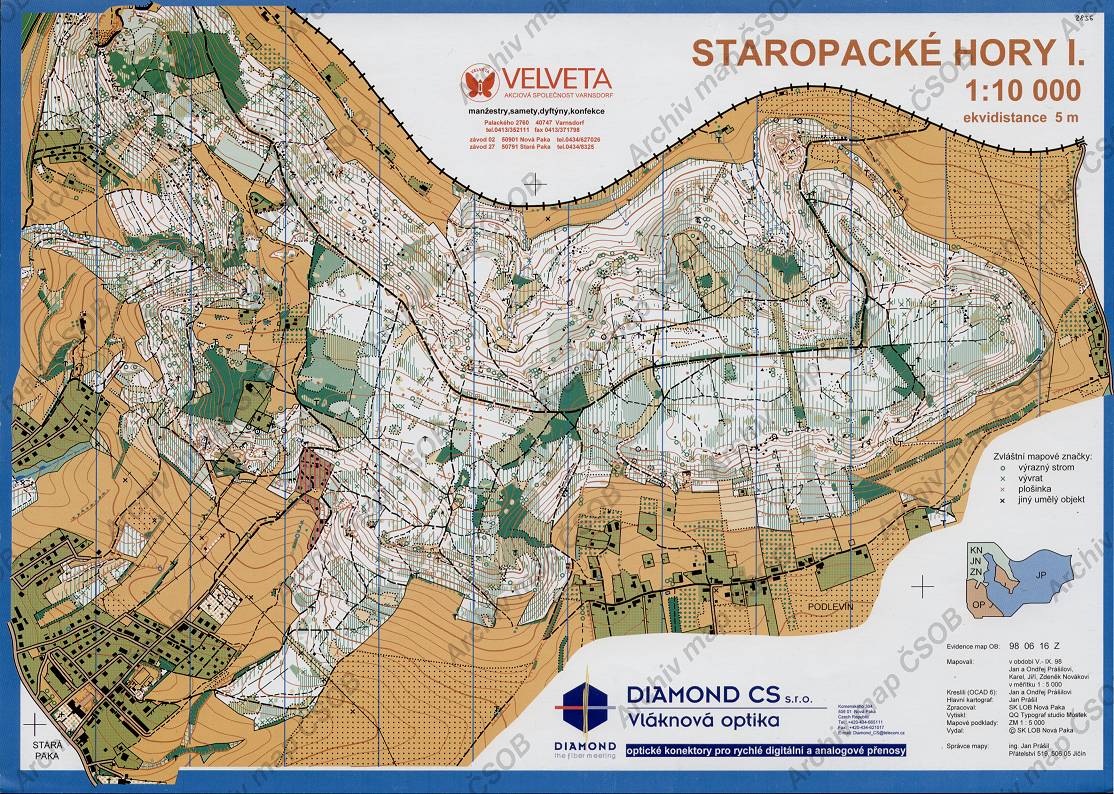 Using the map without publisher permission for organized events is copyright piracy. Please contact the map administrator listed in the Map Archive database and obtains maps in full quality for printing.
OB postupy
Tato mapa není spárována s žádným závodem z ORISu.
Našli jste problém v záznamu (nesprávné nebo chybějící údaje, špatný obrys)? Budeme rádi, pokud nám o tom řeknete.