Mapa Divoká Šárka
Mapa byla schválena.
Map basic data
Scale
1:10000
Equidistance
5.0m
Sport
Foot-O
Type
ISOM (foot-O)
Year
2019
Publisher
FSP
Filing number

19

A

007

O

Map admin
FSP
Club
FSP - VSK ČVUT Fakulta Stavební Praha
Printed in
Žaket
Based on
dmr, orto, digimapa
Locality
Praha Nebušice
Kraj
Praha
Area size
4.487 km2
Print technique
laser
Drawing technique
OCAD
Note (public)
mapováno 2011-19
Main race (title)
1. závod DsM a Žaket Pražského poháru žactva, WOD
Main race (date)
2019-05-15
Entry created by
Milan Borovička
ID/status
10323 / approved and closed
Autoři
Obrys mapy
Map preview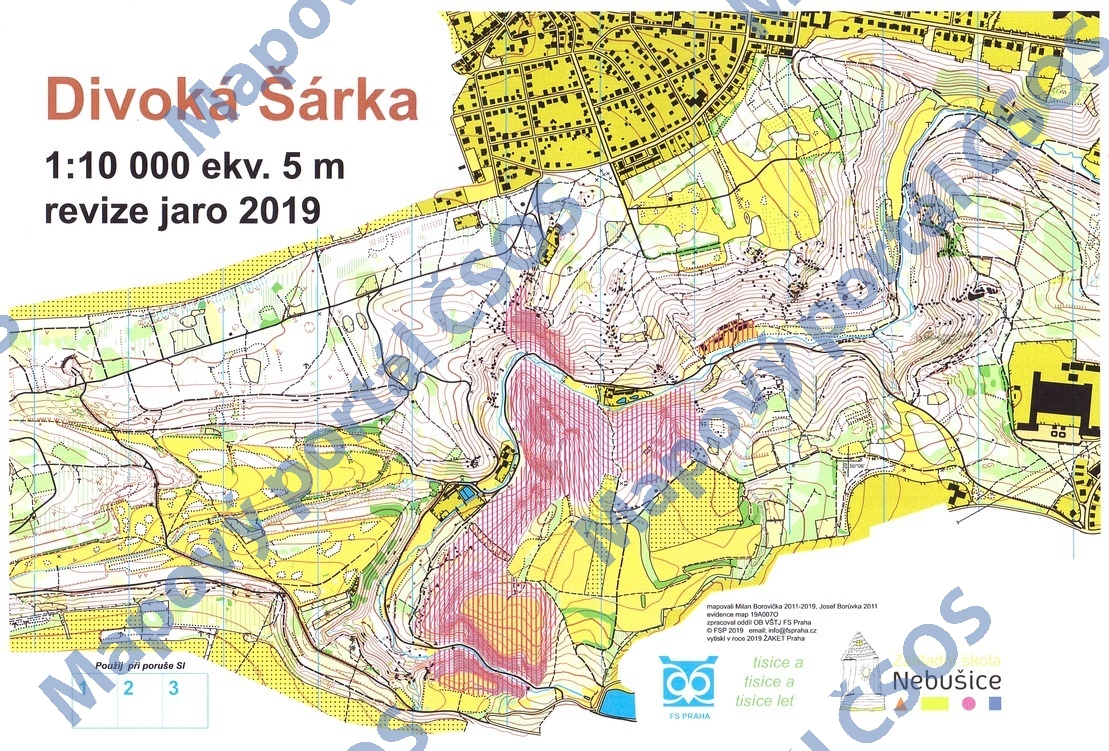 Using the map without publisher permission for organized events is copyright piracy. Please contact the map administrator listed in the Map Archive database and obtains maps in full quality for printing.
OB postupy
Závod [2019-05-15] 1. závod DsM a Žaket Pražského poháru žactva, WOD / FSP, Praha-Nebušice #5336 nemá záznam v aplikaci OB postupy.